December is a month where Summer starts in Australia.
What a wonderful analogy we learnt in ayurveda that every action has a reaction. It also applies to the universe as well.
When it comes to the question, how many seasons are there and how does it happen?
इह खलु संवत्सरं षडङ्गमृतुविभागेन विद्यात्| तत्रादित्यस्योदगयनमादानं च त्रीनृतूञ्छिशिरादीन् ग्रीष्मान्तान् व्यवस्येत्, वर्षादीन् पुनर्हेमन्तान्तान् दक्षिणायनं विसर्गं च|| Charak Sutra 6 /4
A year is divided into six parts by seasons. This segmentation of the year (by seasons) is for the purpose of healthy regimen in different seasons.
These seasons are according to the north pole so it is obvious that it is opposite in the South Pole. (See the photos for the countries)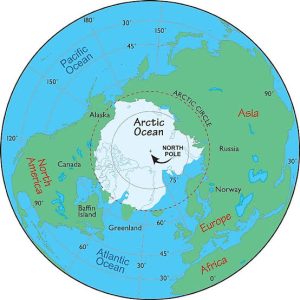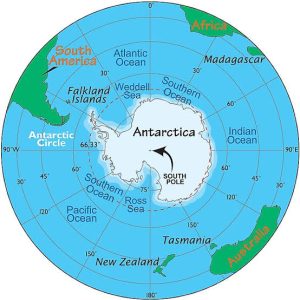 | | |
| --- | --- |
| Sun is in Northward | Sun is in Southward |
| Adana Kala | Visharga Kala |
| Less strength | Good strength |
| Uttarayan | Dakshinayan |
| Shishir (late winter) | Varsha (monsoon) |
| Vasanta (spring) | Sharad (autumn) |
| Grishma (summer) | Hemanta (winter) |
Season means
CHANGES IN NATURE.
CHANGES IN SUN RISE AND SUN SET.
CHANGES IN LIFESTYLE.
CHANGES OF MOOD.
CHANGES IN FOOD.
CHANGES IN PHYSICAL, MENTAL AND EMOTIONAL ATTITUDE.
We are entering into Summer by December so let's talk about it.
FULL OF SUN = SUMMER
WHAT DO PEOPLE FEEL?
मयूखैर्जगतः स्नेहं ग्रीष्मे पेपीयते रविः| स्वादु शीतं द्रवं स्निग्धमन्नपानं तदा हितम्||
Charak Sutra 6/27
In the summer season, the Sun, by its rays, excessively dries up the environment.
So, in this season,food and drinks having sweet, cold, liquid and unctuous qualities are considered wholesome.
HOT, DRY, LIGHT, EASILY MOBILE, BIT TIRED BECAUSE OF HIGH RAYS OF SUN.

PEOPLE WANT TO DRINK MORE WATER TO GET HYDRATED.

EXCESSIVE WATER INTAKE CREATES INDIGESTION ( BE MINDFUL WITH YOUR WATER INTAKE)
HOW MANY WAYS TO STAY HEALTHY ?
There are 3 ways Water, Food and Lifestyle
1. Water: To stay hydrated and feel relaxed: use Siddha Jal (medicated water)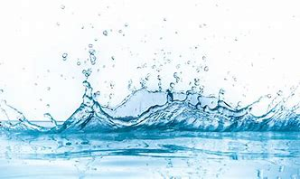 Recipe:
Trina Panchamula contains five drugs namely kusha, kasha, nala, darbha and kandekshu. It pacifies Pitta and it is indicated in trishna/ thirst . In Bhaisajya Ratnavali, Shara is given in place of Nala. (Bhaisajya Ratnavali, Mutrakricharogadhikar 10)
Kusha – A holy grass – Desmostachya bipinnata
Kasha – kans Grass/ wild sugarcane – Saccharum spontaneum
Shara – Tough Asciatic Grass – Saccharum munja
Darbha – Kogon grass – Imperata cylindrical
Ikshu – Sugarcane – Saccharum officinarum
The above ingredients should be taken along with water in a ratio of 1:64 and then it should be reduced to half by boiling and later on filtered and used after cooling.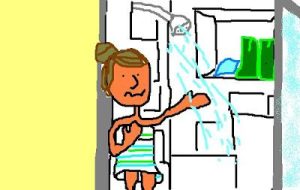 To stay calm and reduce sweat:
Apply sandal paste or
Take a bath with fragrant water (rose, jasmine or sandal)
3. Nutritive Diet
According to Ayurveda,
SWEET = EARTH + WATER
SOUR = EARTH + FIRE
SALTY = WATER + FIRE
PUNGENT/ SPICY = AIR + FIRE
BITTER = AIR + SPACE
ASTRINGENT = AIR + EARTH
Sour, salty and pungent taste have FIRE in it. That means it creates excess heat in your body so it is better to avoid or reduce the consumption of that taste.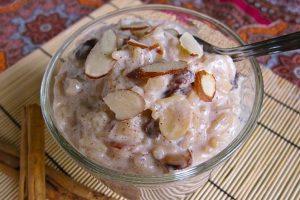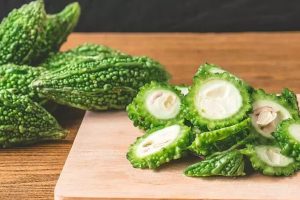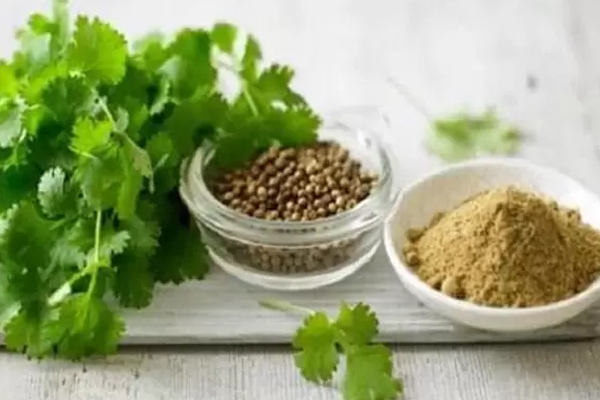 Might you think that
Can I use spices in summer?
Yes, you can use cumin, coriander, fennel, fenugreek and turmeric.
Can I eat Mangoes?
Yes, but in moderation. To avoid indigestion add ginger powder and ghee into mango juice.
What other fruits and vegetables can I try?
You can have fruits and vegetables full of water which means juicy; Like melon, pineapple, any vegetables from the gourd family
Some recipes to try in this summer
वाट्यं वाऽऽमयवानां शीतं मधुशर्करायुतं दद्यात् |
पेयां वा शालीनां दद्याद्वा कोरदूषाणाम् || Charak Chikitsa 22/28
Food mixed with boiled milk or with honey and sugar, or with meat juice of the pigeon and other similar birds of its group may be given after seasoning it with ghee. Sour or salty substances should not be added as mentioned in classical procedure.
Parched or Roasted Rice Gruel:
It is a thin gruel prepared from parched rice or roasted rice. It should be prepared with rain water. Consume it after mixing honey and sugar to it [Charak Sutra 27/256].
Barley medicated gruel:
Barley gruel prepared out of one part of coarse powder of roasted barley and 14 parts of water.
Millet Gruel:
A thin gruel of kodo millet along with its solid portion.
14 parts of water and one part of broken rice are taken and boiled well till all the rice particles become soft. It is prepared with red rice and it pacifies thirst.
क्षीरेक्षुरसगुडोदकसितोपलाक्षौद्रसीधुमार्द्वीकैः |
वृक्षाम्लमातुलुङ्गैर्गण्डूषास्तालुशोषघ्नाः || Charat Chikitsa 22/34
The gargles of milk, sugarcane juice, jaggery water, sugar, honey, and wine prepared from sugarcane, grape wine, kokam (Garcinia) and citron fruit are beneficial in curing dryness of the palate.
Recommendation:
one should sleep in a cool shelter and during night after applying the paste of chandana(sandal) on the body
Enjoy the coolness of gardens, water and flowers
Sleep on the airy roof/terrace of the house which is cooled by the Moon-rays.
Avoid:
EATING TOO MUCH; RED MEAT
IRREGULARITY OF MEALS
EXERCISING AT MIDDAY
TOO MUCH INTELLECTUAL WORK/THINKING
ALCOHOL
If you still have any doubts or confusion please feel free to contact us.