Have you ever Felt the energy?
Every human being made out of energy.
We need to charge the phone if we want to use it. Just like that; the body needs charging. If you want to use to the body it needs to be charged by meditation. There are different types of meditation in the market. One can explore the world of meditation with professionals, yoga gurus or experts face to face.
Some tips to live in meditative state and constantly feel the energy.
Start living in the present moment.
Do every activity mindfully.
Breath conciously. You can add a mantra with your breathing.
Whenever you are free check your breath pattern.
Charge your mind and body 2 times a day with meditation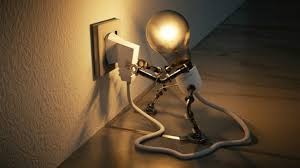 Are you willing to learn meditation?
Already explored social media?
Found good thing to practice?
CONGRATULATIONS!!!!
Start and practice it continuously.
Are you doing meditation and still not feeling the energy?
Need personal guidance from an experienced Yoga guru?
Contact us on info@aumyoganayurveda.com